Woltair is a dynamic and innovative company who is focused on market decarbonization in Photovoltaic and Heat Pump area, known for our commitment to excellence and customer satisfaction. We are currently seeking a motivated and experienced individual to join our team as the Head of Realizations CZ.
Key Responsibilities:
Resource Management: Plan and allocate internal and external resources to ensure demand and supply are balanced
Lead a team
Project Oversight: Manage the entire realization process, from validation, material ordering, installation, to invoicing and payment
Reporting: Regularly publish detailed reports on job numbers, capacity utilization, and realization activities, offering insights and improvements
Communication: Act as a key liaison between internal teams, external partner management and adjacent departments
Hiring & Training: Identify talent needs, participate in the hiring process, and ensure the team is well-trained
Team Management & Motivation: Cultivate a positive, productive work environment, and ensure continuous staff motivation and development.
Innovation and Conceptual Thinking: Engage in innovative thinking to address global challenges, scale the Woltair Partner Program, and drive the business forward
Qualifications:
Education
Experience: Minimum of +10 years in operations or project management, preferably in the energy or construction sector.
Educational Qualification: Bachelor's degree in Business Administration, Engineering, or a related field. Master's or additional certifications would be a plus.
English: Proficiency, Czech: mother tongue
Skills:
Strong analytical and problem-solving abilities.
Proficiency in project management software and tools.
Outstanding communication and interpersonal skills.
Leadership and team management experience.
Ability to work in a fast-paced environment and adapt to changing demands.
If you are a results-oriented professional with a passion for project realizations and leadership, we encourage you to apply. Please send your resume and a cover letter detailing your relevant experience to us.
Woltair is an equal opportunity employer. We celebrate diversity and are committed to creating an inclusive environment for all employees.
Join our team as the Head of Realizations and contribute to the success of our exciting projects. We look forward to receiving your application!
Náš tým
V týmu Woltair působí v současnosti 150 expertů na fotovoltaiku a tepelná čerpadla, kteří v roce 2021 úspěšně odbavili celkem 967 zakázek. To je třikrát tolik, kolik bylo dokončených zakázek v předchozím roce. Pro letošní rok jsme si dali závazek, že tento růst ještě zdvojnásobíme.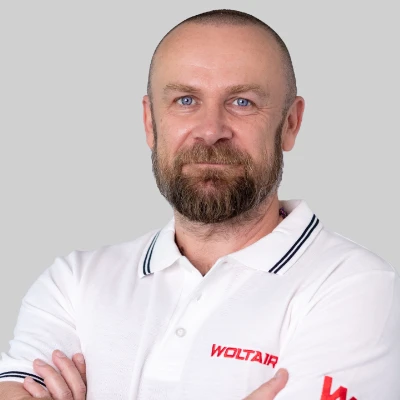 Jan Hanuš
CEO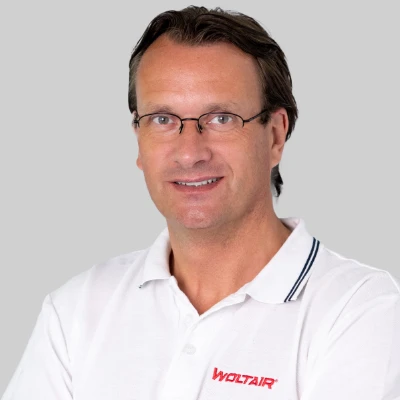 Dan Helcl
Group Procurement, Co-founder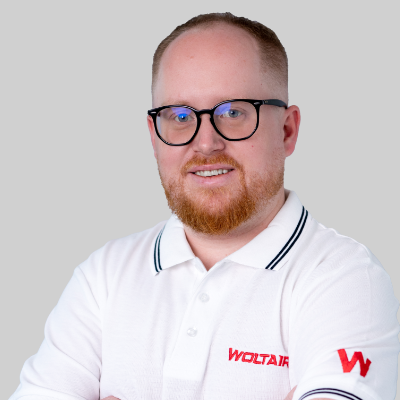 Vít Javůrek
Chief Financial Officer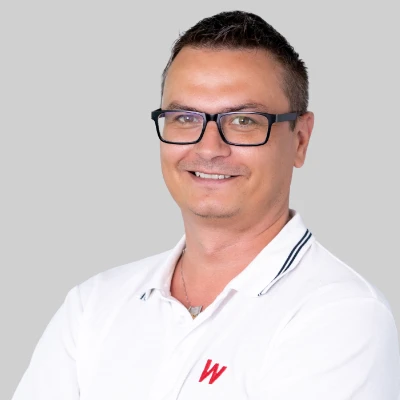 Karel Náprstek
Group technical expert, Co-founder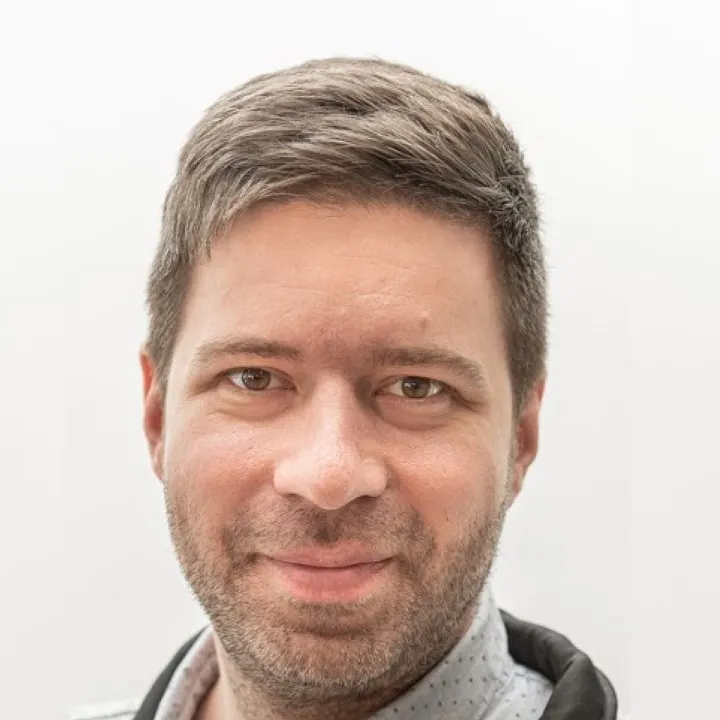 Josef Šíma
Chief Information Officer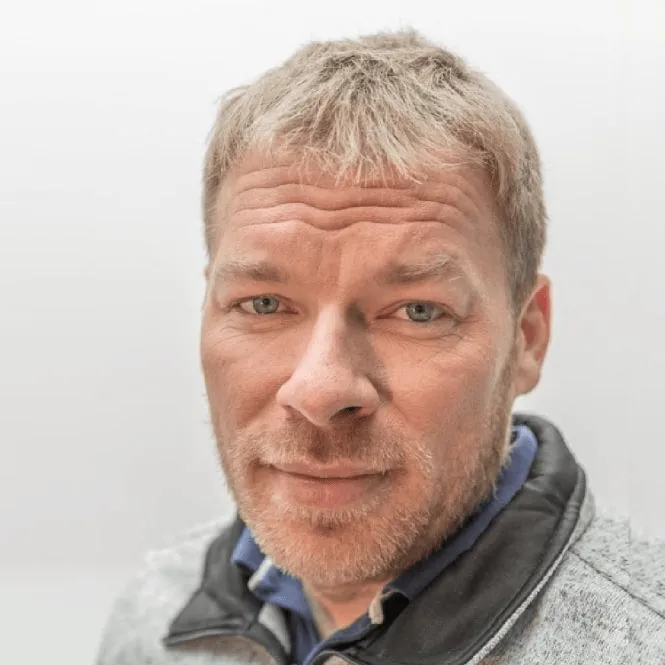 Jan Kadlec
Czech Country Manager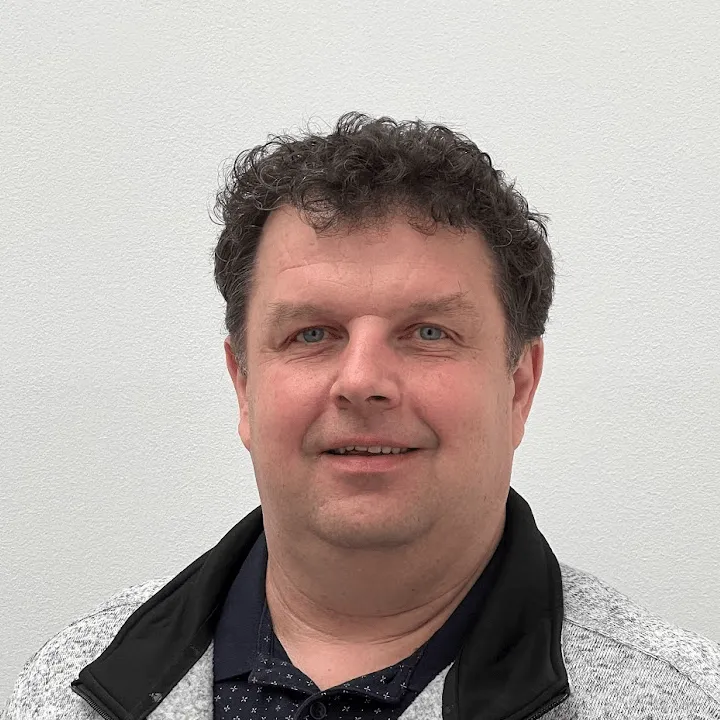 Miroslav Mužík
Logistics Manager
Carl-Friedrich zu Knyphausen
Chief Delivery Officer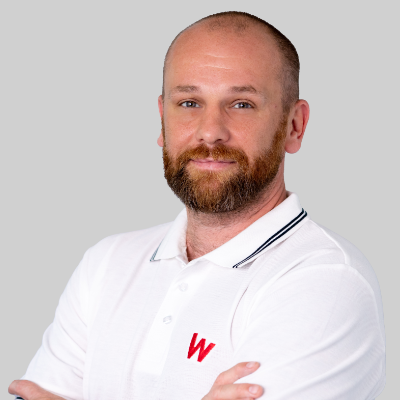 Filip Brož
People & Culture Manager
Naše historie
Woltair založili v roce 2018, pod původním názvem Topíte.cz, dva zaběhnutí topenáři Karel Náprstek a Jiří Švéda spolu s Danielem Helclem. Už nyní je Woltair největší firmou v Česku se specializací na prodej, instalace a servis zdrojů tepla a elektrické energie.
Firma od ledna 2021 nabízí i fotovoltaiku a od prosince 2021 nabíjecí stanice pro elektroauta. Vedle návrhu a instalace energetických zařízení zajišťuje Woltair také profesionální poradenství ohledně dotací. Naším hlavním cílem je úplná dekarbonizace budov, aby měly nulovou uhlíkovou stopu.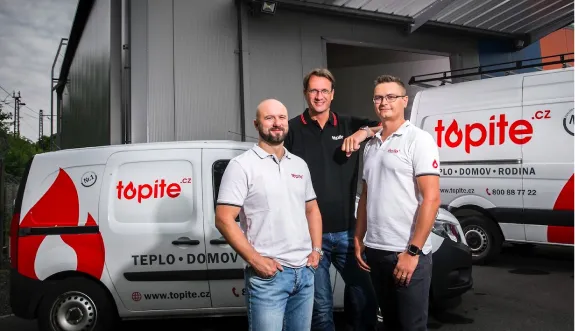 Pocházíme z dobré společnosti
Woltair se neustále rozrůstá také díky podpoře investorů, kteří mají na kontě řadu úspěšných projektů.