Volná místa ve Woltair
Talent Acquisition & Employer Branding Specialist
We are looking for an ambitious and self-driven Talent Acquisition & Employer Branding Specialist to join our team! In this roke, you will be responsible for finding, recruiting, hiring and retaining talented candidates. You'll be in charge of planning, developing and implementing a new and productive Talent Acquisition strategy for Woltair.
Mám zájem o pozici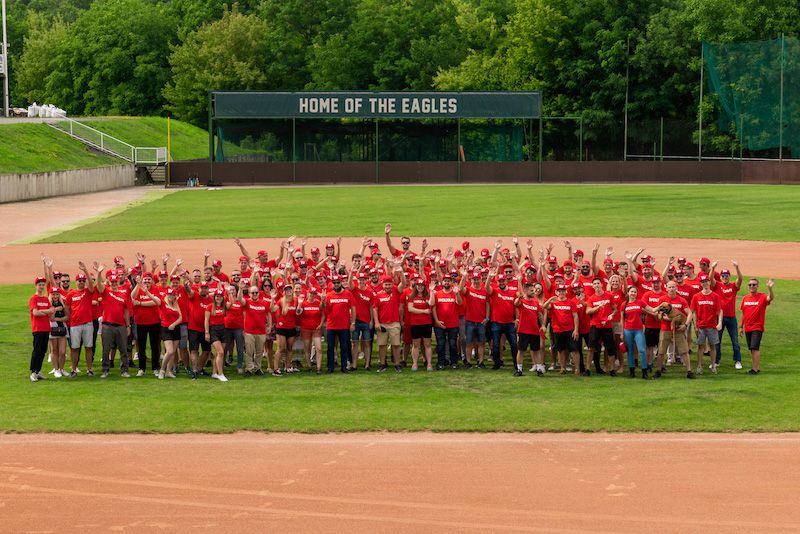 What will be your job?
TA & EB Specialist's role is to develop and implement effective recruitment practices, policies, and procedures, processes and guidelines for the support and development of high performing teams within Woltair.
Responsible for the "hiring success" - hiring within planned timescales and good candidate fit
Working closely together with People & Culture Manager, hiring managers and other team members to attract and hire the best talent
Develop a sustainable talent acquisition and hiring plans and strategies and guidelines
Design, plan and execute employer branding strategy & activities
Represent Wolatair at external events and create awareness of who is Woltair & what Woltair does
Encourage & advocate employees to be brand ambassadors & strengthen the Woltair internally and externally
Plan & promote the employee referral programs within Woltair and encourage the employees to refer friends
Sourcing, screening, and providing initial shortlists of suitable candidates for most important roles
Perform analysis of hiring needs and provide employee hiring forecast
Create innovative recruitment campaigns and promote woltair on social networks
Reviews employment applications and background check reports
Perform candidate and employee satisfaction evaluations/surveys and generate insights and action the necessary improvements
Regular planning for improving the candidate experience
Use sourcing methods for hard-to-fill roles
What you should have?
At least 3 years of experience as a TA Manager and/or Employer Branding
In-depth knowledge of full cycle recruiting and employer branding techniques
Familiarity with a variety of different selection methods (interviews, assignments, psychological test etc.)
Hands on experience with posting jobs on social media and job boards
Experience with HRIS, ATS, Sourcing and Recruitment Marketing tools
Ability to motivate employees
A sense of ownership and pride in your performance and its impact on the company's success
Team player
Good time-management skills
Great interpersonal and communication skills
English is a must (that is why this ad is in English)
What do we offer?
Fun - this job is really important and it will be a lot of work, but it also must be fun (work hard -party hard)
Real impact on the company and it´s success
Interesting job and close cooperation with inspirational leaders
Great team and dynamic environment of an extremely fast growing startup
Friendly team and pleasant working environment
Infinite space learn and improve
Company events
Educational courses and training
Multisport card
Fruit in the workplace
Sick days and much more
Náš tým
V týmu Woltair působí v současnosti 150 expertů na fotovoltaiku a tepelná čerpadla, kteří v roce 2021 úspěšně odbavili celkem 967 zakázek. To je třikrát tolik, kolik bylo dokončených zakázek v předchozím roce. Pro letošní rok jsme si dali závazek, že tento růst ještě zdvojnásobíme.
Jan Hanuš
CEO
Dan Helcl
Group Procurement, Co-founder
Vít Javůrek
Chief Financial Officer
Karel Náprstek
Technical expert
Josef Šíma
Chief Information Officer
Jan Kadlec
Country Manager
Miroslav Mužík
Logistics Manager
Jan Šromek
Chief Product Officer
Filip Brož
People & Culture Manager
Naše historie
Woltair založili v roce 2018, pod původním názvem Topíte.cz, dva zaběhnutí topenáři Karel Náprstek a Jiří Švéda spolu s Danielem Helclem, který zde dnes působí jako CEO. Už nyní je Woltair největší firmou v Česku se specializací na prodej, instalace a servis zdrojů tepla a elektrické energie.
Firma od ledna 2021 nabízí i fotovoltaiku a od prosince 2021 nabíjecí stanice pro elektroauta. Vedle návrhu a instalace energetických zařízení zajišťuje Woltair také profesionální poradenství ohledně dotací. Naším hlavním cílem je úplná dekarbonizace budov, aby měly nulovou uhlíkovou stopu.
Pocházíme z dobré společnosti
Woltair se neustále rozrůstá také díky podpoře investorů, kteří mají na kontě řadu úspěšných projektů.